Miller was proud to once again support Mount Holly's Fire and Ice Festival!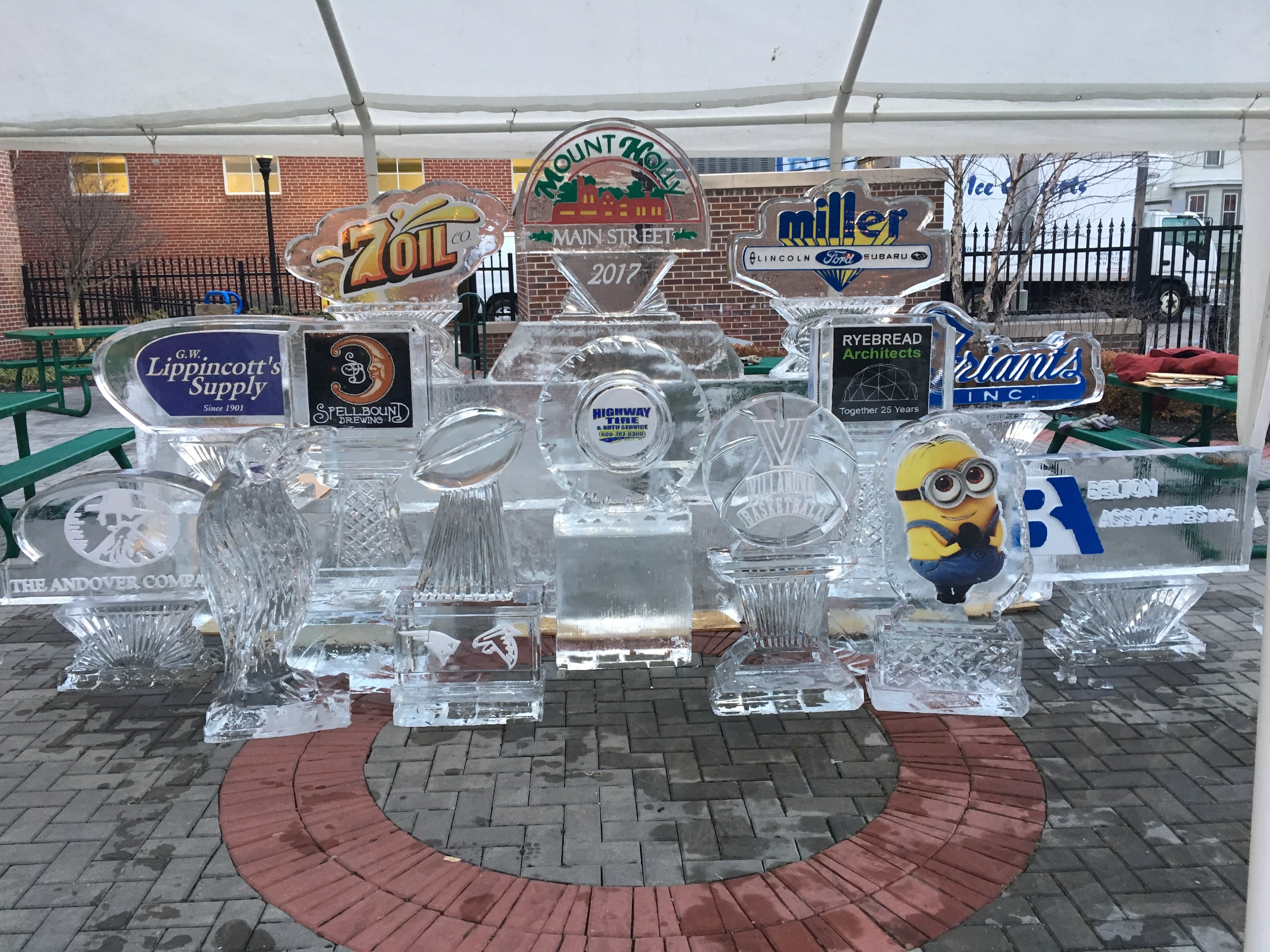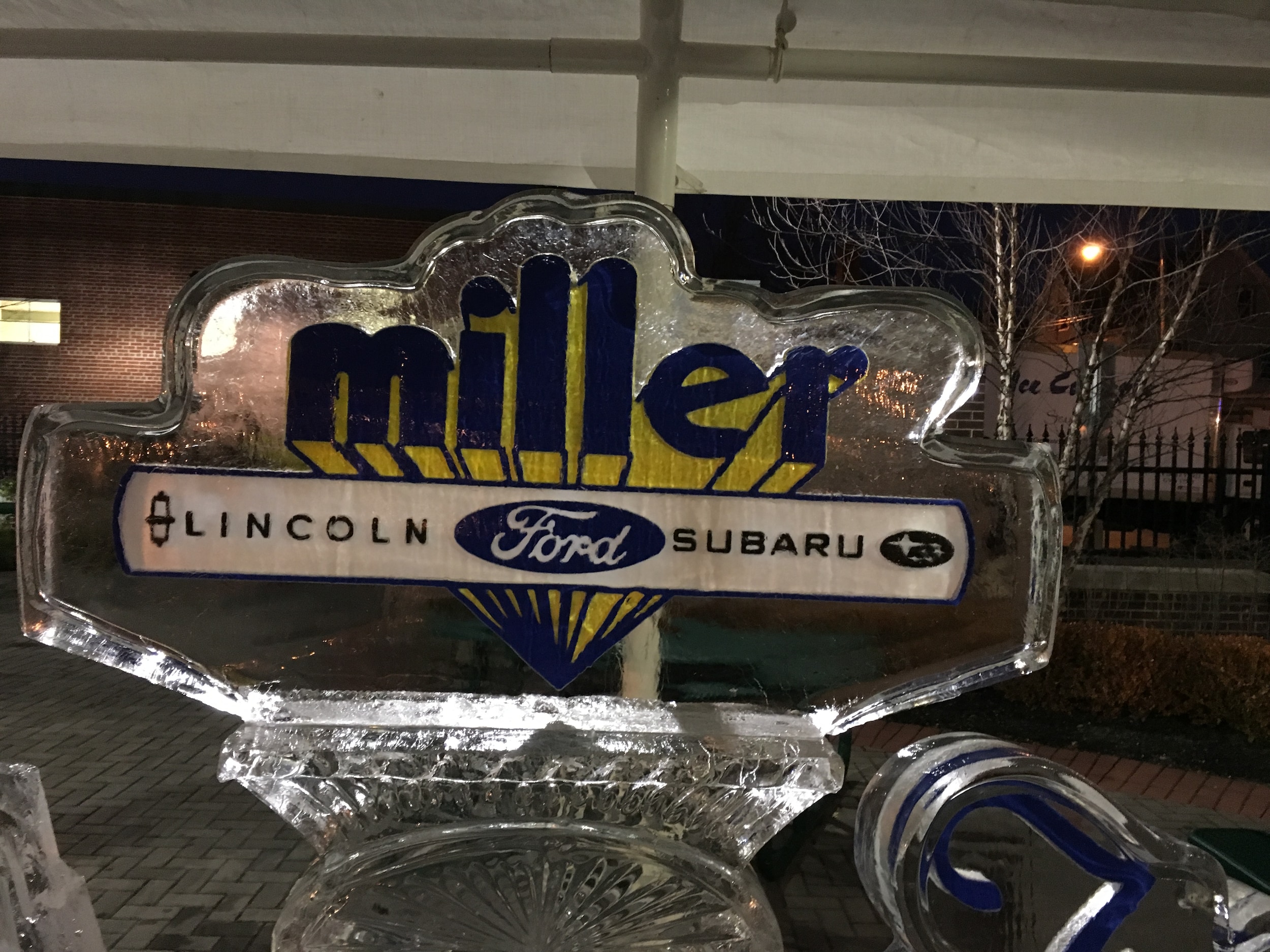 ---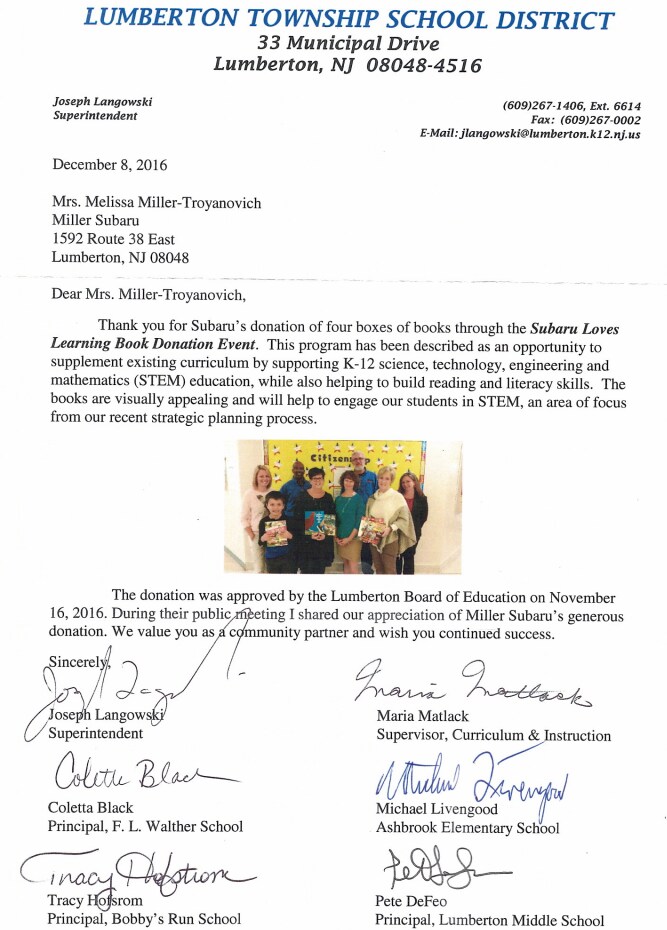 ---
2016 Toys for Tots
Another toy drive in the books and this one was the best yet!  Thanks to all the employees, friends and customers of Miller Ford Lincoln Subaru. Their generous donations will help lots of kids have a happy Christmas. William G. Wilson, the adjutant for the Burlington County Detachment of the Marine Corps League, tells us that they will be serving over 19,000 children this year and it's good to know that we helped!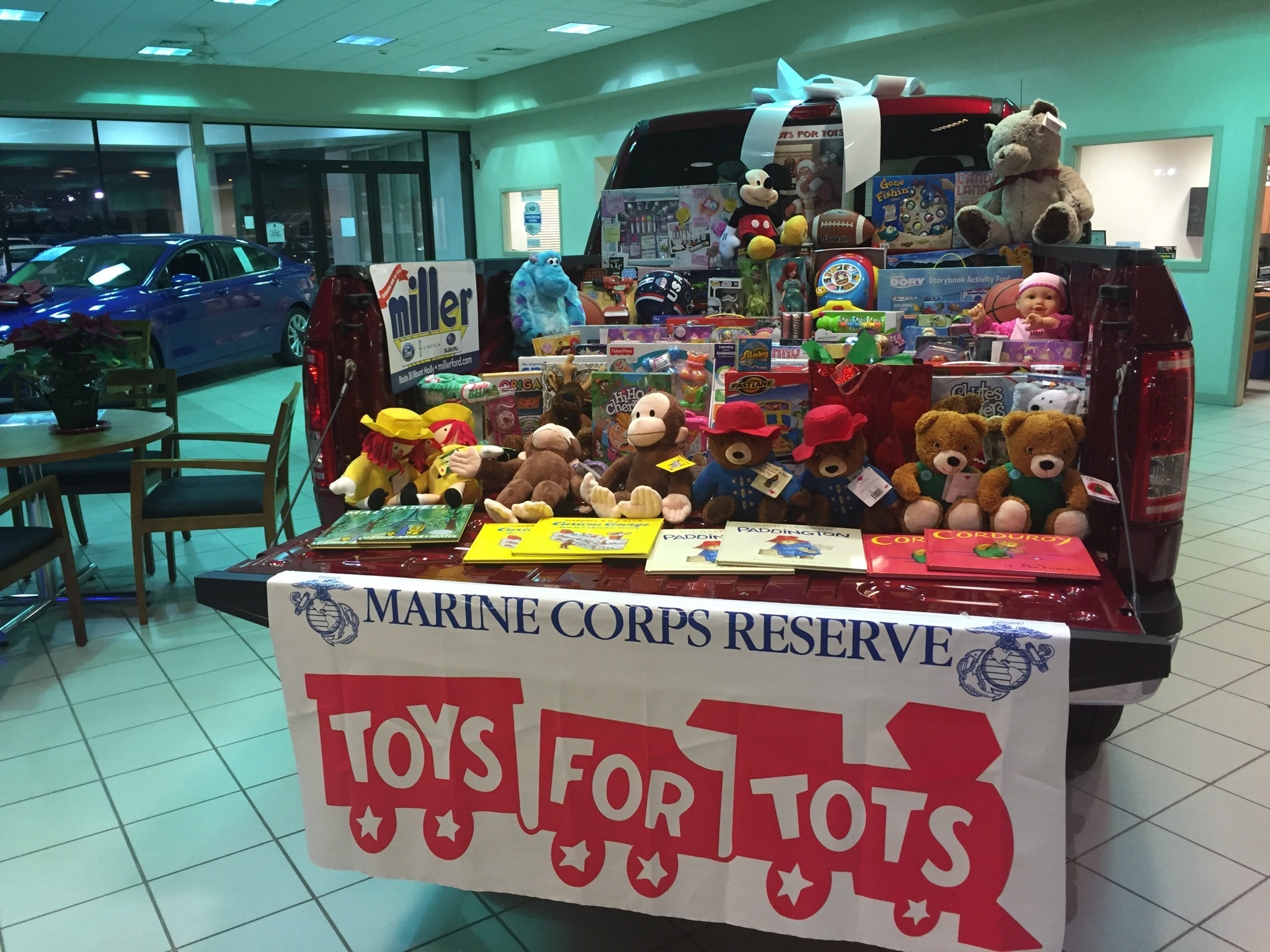 ---
Back to School Drive
Miller Subaru in partnership with Miller Truck Leasing and Miller Ford Lincoln had a successful Back to School Drive. Employees and customer donated needed items for elementary schools in Camden, NJ. This was our first year undertaking such a task and it was a huge success thanks to everyone's participation!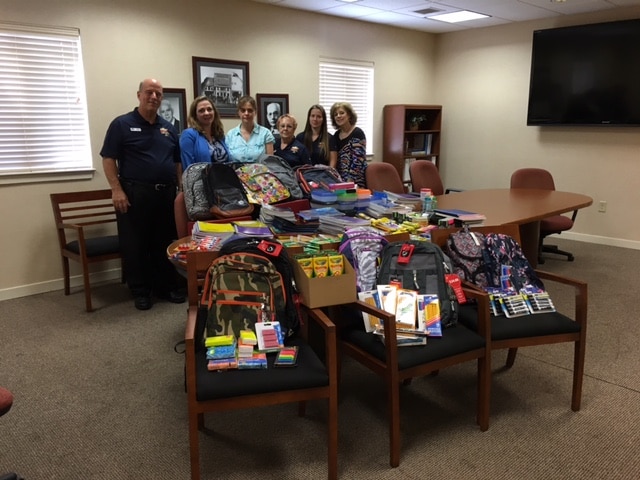 ---
A Subaru with 435,888 Miles!
We were honored to have Helen trade in her 1994 Subaru Legacy Wagon with 435,888 miles on it for a new Subaru Impreza!  It was a bittersweet good-bye.  We are all in awe of the great condition of her Legacy Wagon. It truly shows what a Subaru can do!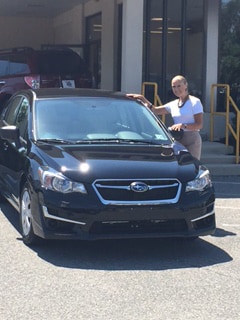 Helen with her new Subaru Impreza!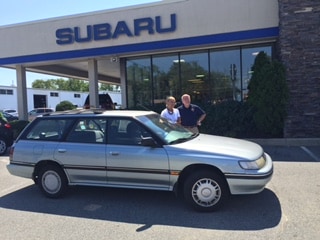 Helen and her 1994 Subaru Legacy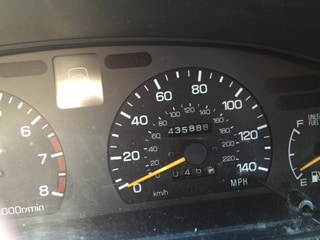 435,888 Miles!


---

Miller Subaru's Stuff a Subaru Event - December 2015
Miller Subaru teamed up with the Voorhees AWA to host a Pet Food Drive for the month of December.  The "Stuff a Subaru" event was such a success three whole carloads worth of Subaru's were filled with much needed supplies for the animals at the shelter.  The event was highlighted by an Adoption day with Santa at the shelter where Miller Subaru donated to the shelter,  supplemented the cost of the adoptions, and helped with the food and prizes.

Miller's Annual Company Picnic 2015 - Thanking Our Employees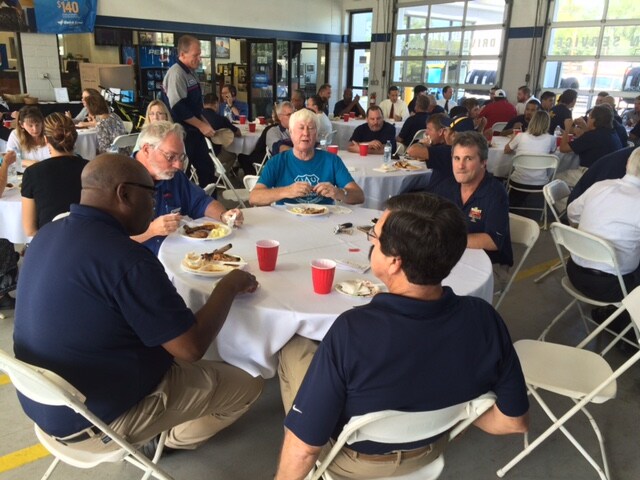 ---

Subaru Loves Learning - Miller Subaru donated 150 award-winning educational books to Holbein Middle School in Mount Holly, New Jersey.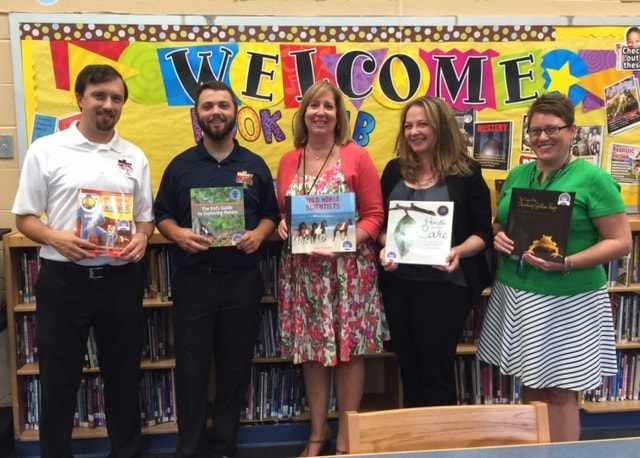 From left to right: Jared Zaum, Donald Piper Jr, Principal Carolyn McDonald, Melissa Miller, Teacher Melissa Walsh.

---

Raining Cats & Dogs Pet Fest 2015 at Burlington County Animal Shelter!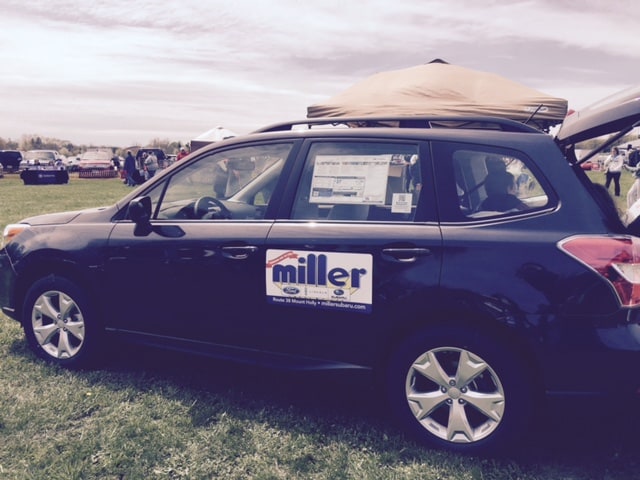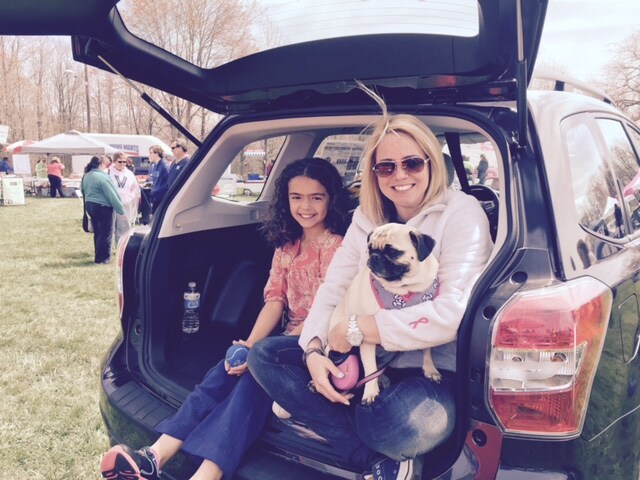 ---
Miller Subaru is a proud supporter of the Lumberton National Night Out Event!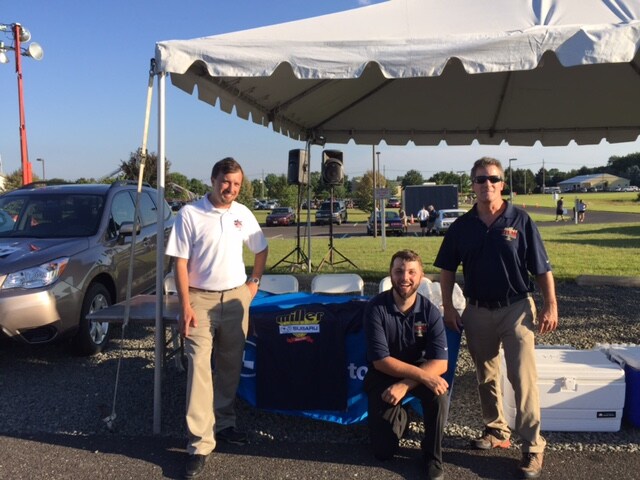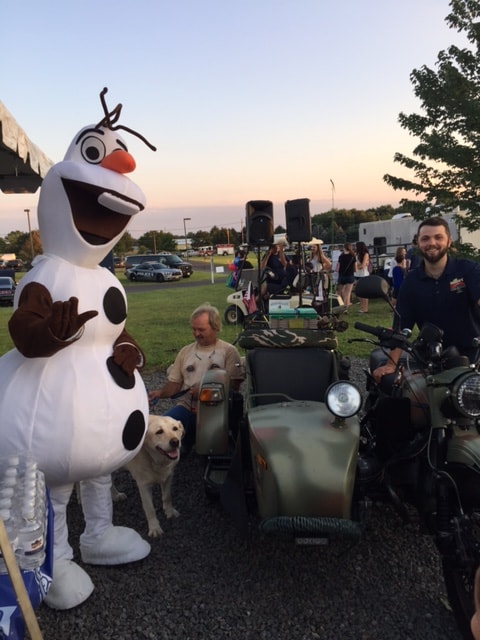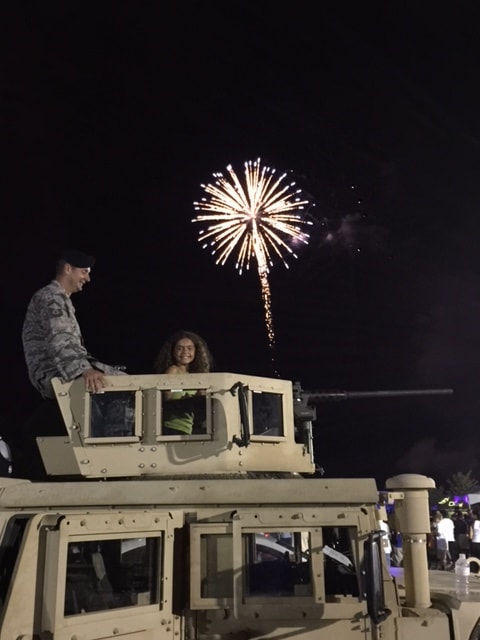 ---
Share The Love 2014
Thank you to everyone who turned out for our Pet Adoption Day!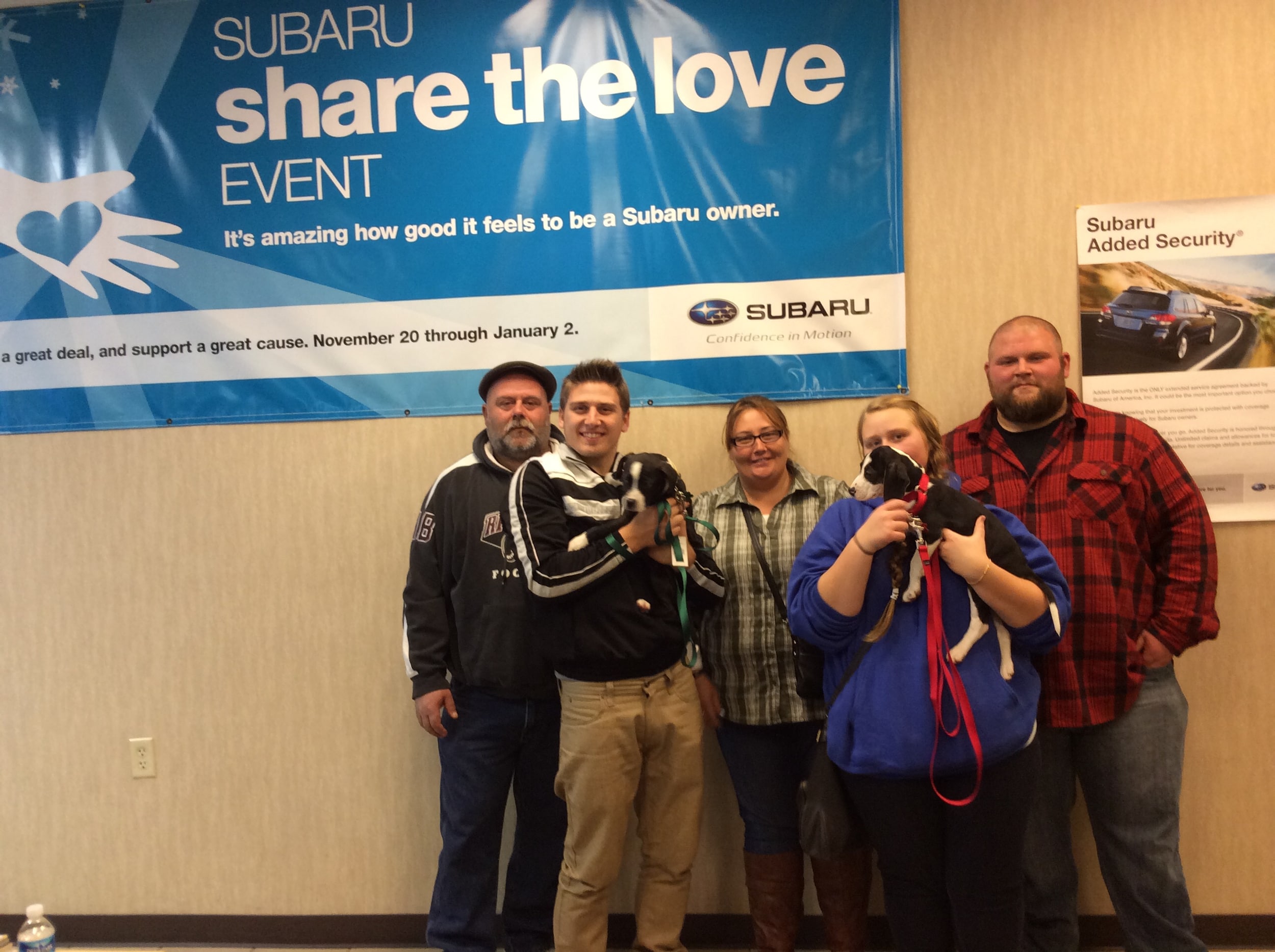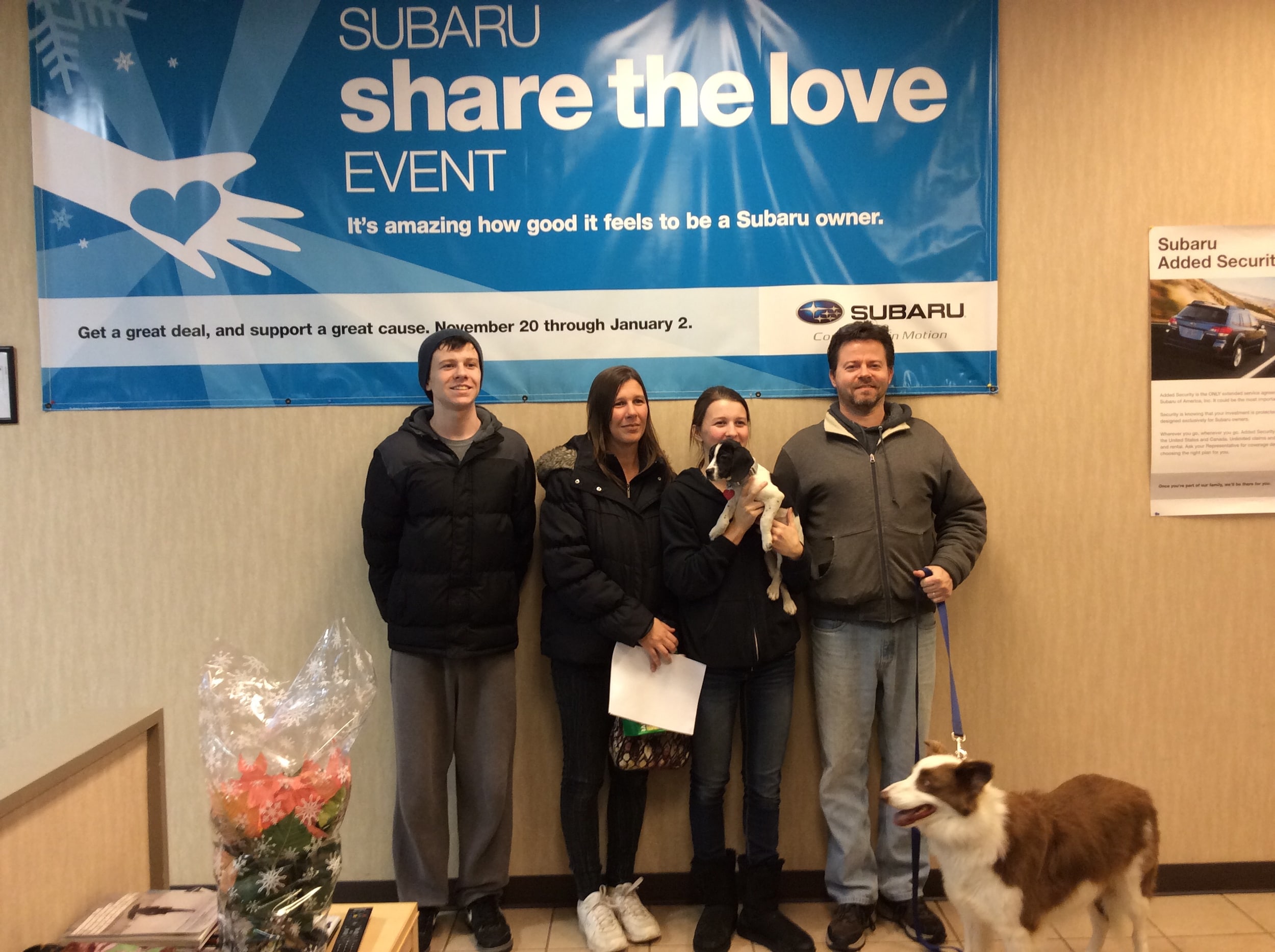 ---

Miller Subaru delivers Subaru of America donation to local charity The Children's Home as part of 2013 Subaru "Share The Love" event!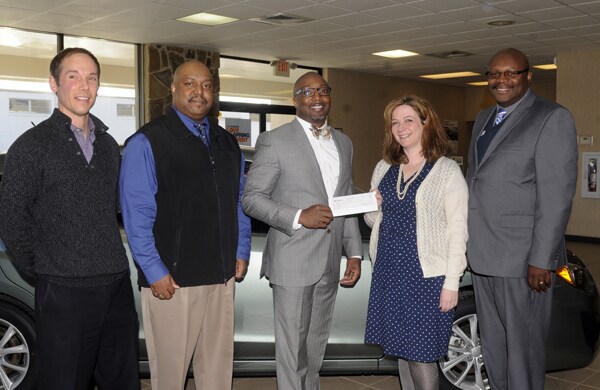 From left to right: Travis King, Fred Rice (SOA District Sales Manager), Gregory Wilson (Children's Home Director of Development and Community Affairs), Melissa Miller, Carl Savage.
    From November 21st, 2013 to January 2nd, 2014, customers who purchased or leased a new Subaru vehicle could select from a list of charities to receive a donation of $250 from Subaru of America. This year, SOA donated $10 million to participating charities. Over the last six years SOA has donated $35 million to a number of worthy causes through the "Share The Love" event.

    Subaru of America selected the five national charities: ASPCA, Make-A-Wish Foundation, Meals On Wheels Association of America, National Park Foundation, and Teach For America. Subaru retailers could also elect to add a sixth, local charity and Miller Subaru selected The Children's Home as its local partner.

    The check for $4,695.77 was presented to The Children's Home Director of Development and Community Affairs, Gregory Wilson. The funds raised from this event will be used towards Trauma-Focused Cognitive Behavioral Therapy. We are pleased that this event was such a huge success!

---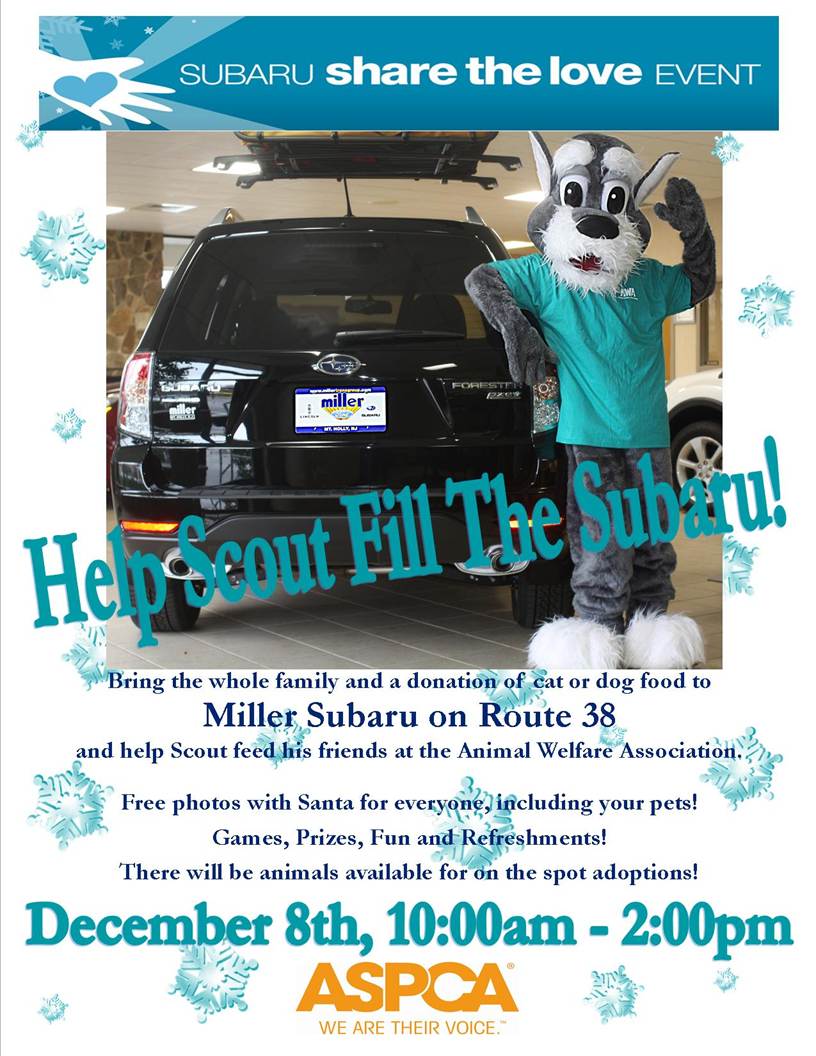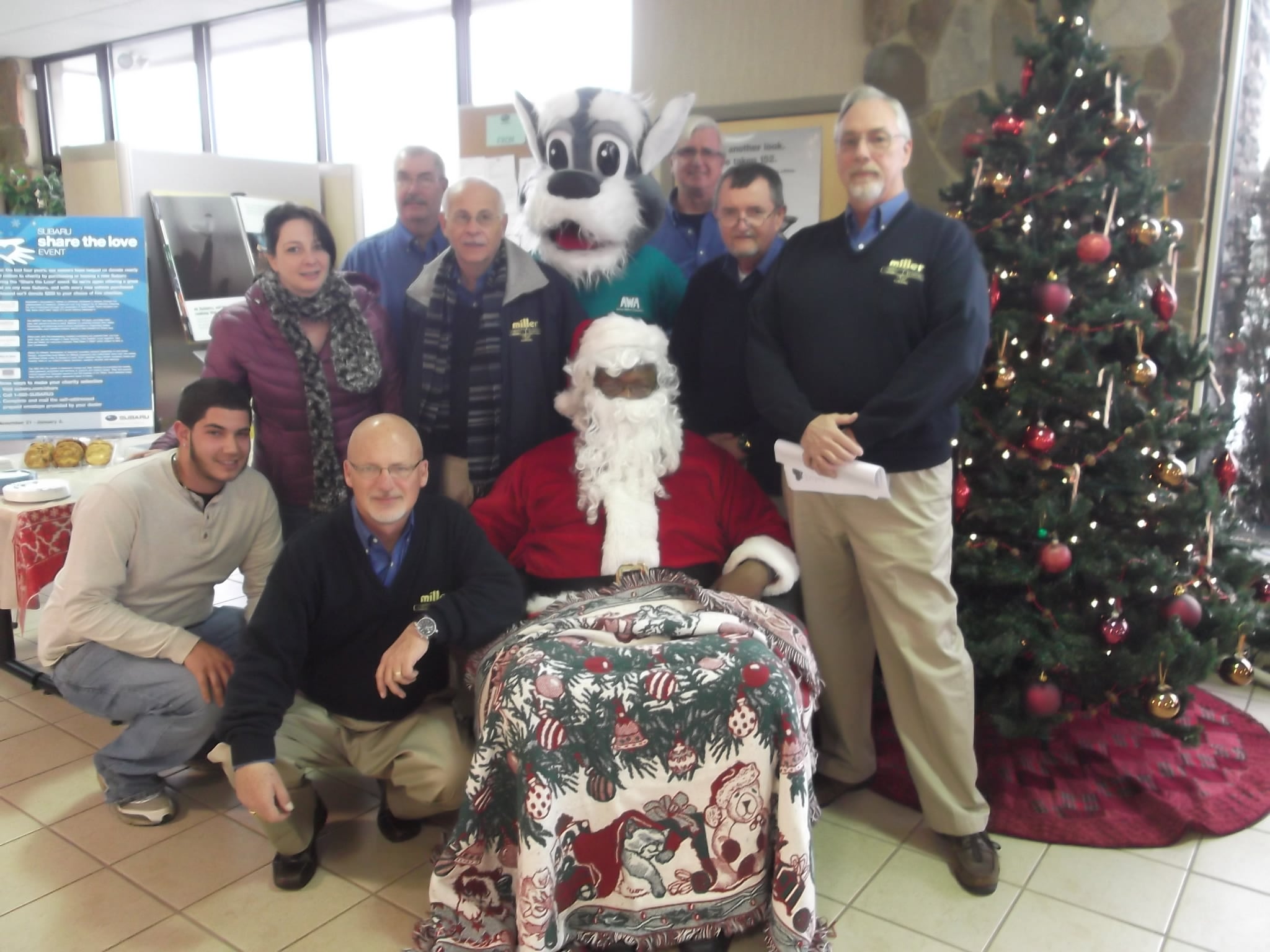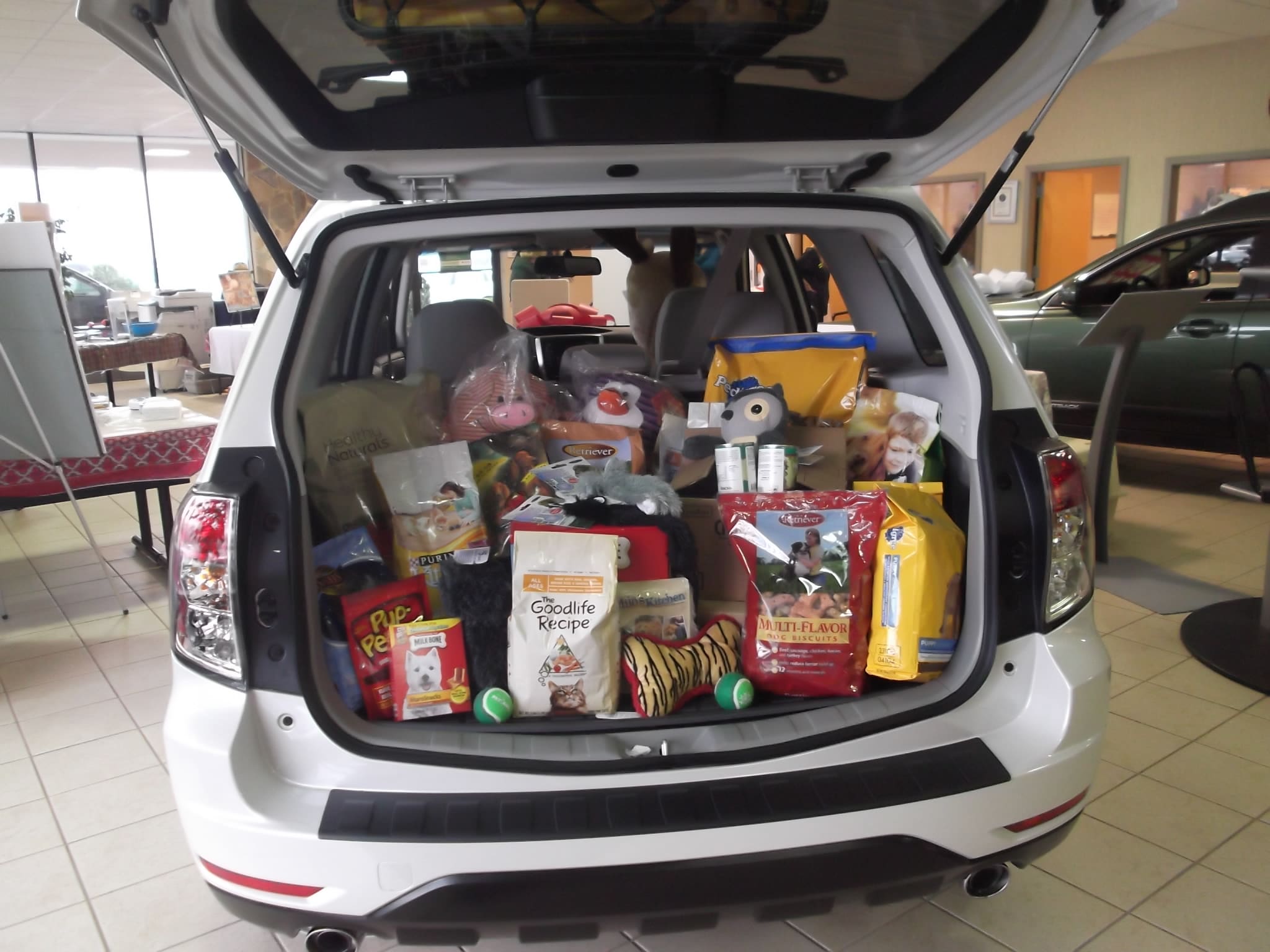 ---
  
 Solar Energy Powering Our Facility!



    Miller Subaru has gone GREEN. They recently turned on a 624,260 watt (624.26KW) solar
electric system to supply 100% of the electricity needs of their dealerships.
    The system will generate 826,742 kilowatt hours of electricity annually and eliminate tons of Carbon 
Dioxide emissions that would have been required to get that much power from conventional sources.
    The system was designed and built by Eastern Energy Services of Southampton, NJ, using American made Solarworld panels.
Solarworld has been consistently rated as one of the "TOP producing" solar modules in the world and has a 25 year "linear"
warranty. The system uses SATCON Inverters to convert the module power to useable AC power for the buildings.
---

Lumberton Paddle 2012