We have been partnering with AWA Voorhees to have adoptable kittens in our showrooms to help find their forever homes!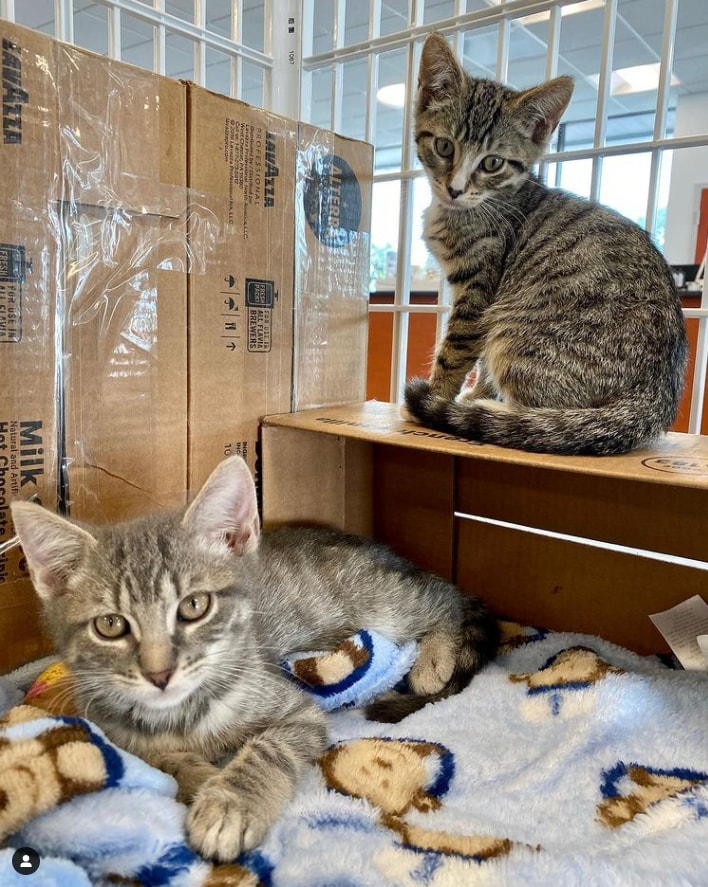 Our Miller Subaru team members met with the PeopleFirst! team for a blanket donation. They also discussed all the great things they have been doing for our community!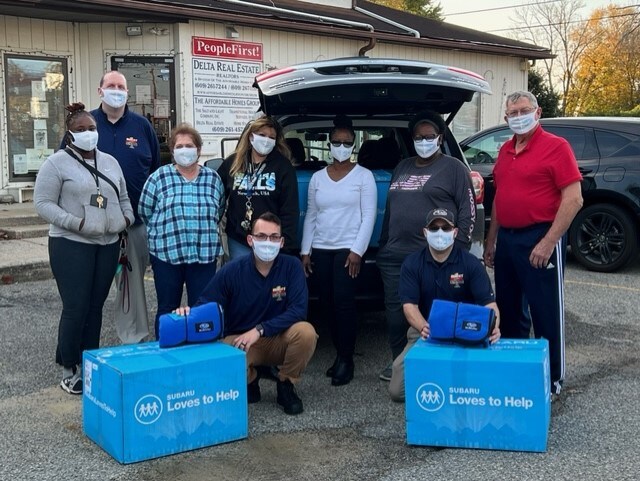 We got to present our Share The Love checks to our hometown charities! We're so happy to be able to donate to the Animal Welfare Association and Legacy Treatment Services.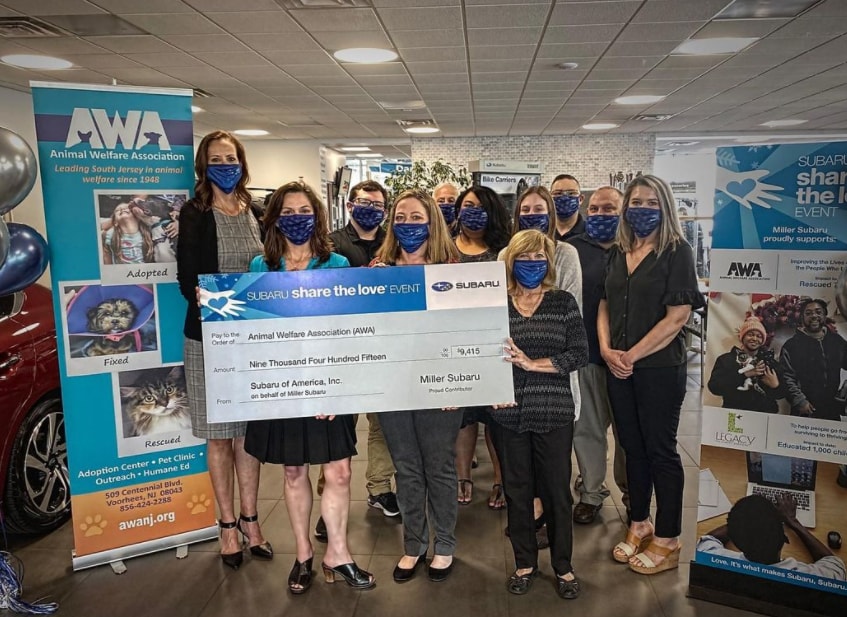 Miller Subaru was proud to be a part of Lumberton's National Night Out! This event brings the community together with local first responders serving the community. Thank you to Lumberton Township and the first responders for including us in this celebration!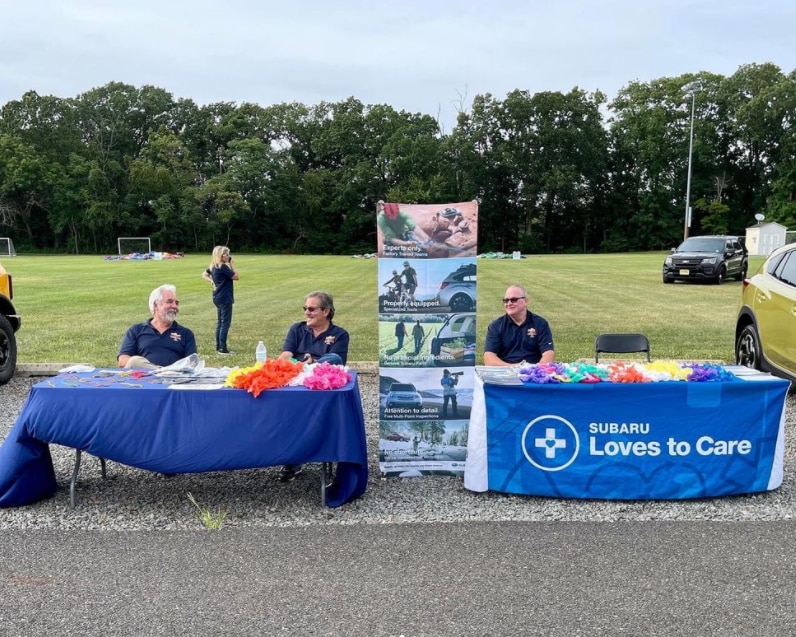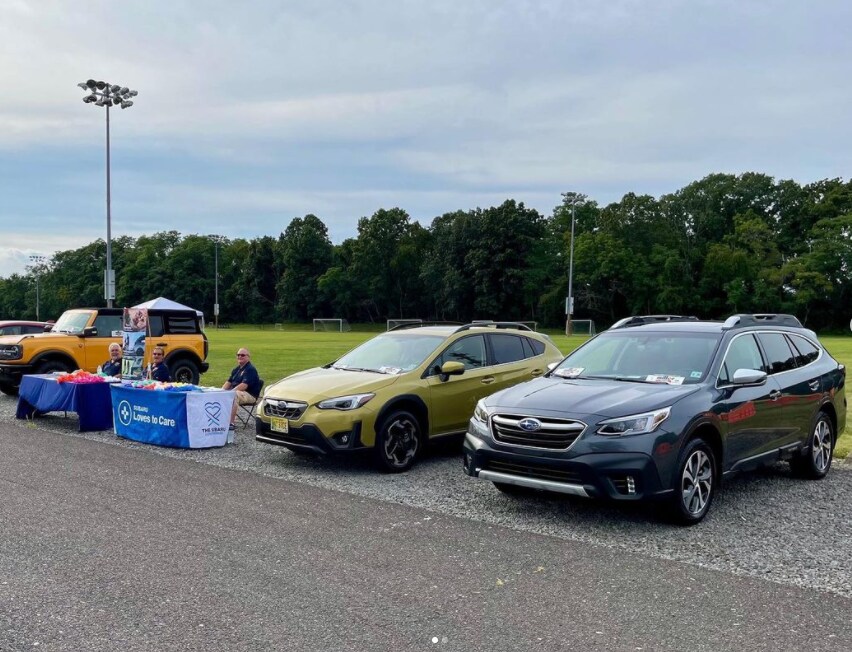 Our Miller Subaru team attended Burlington County Animal Shelter's annual Paw Prints 5k and Pet Fest this weekend! They were at the Miller Subaru table and manned the pet photo booth too!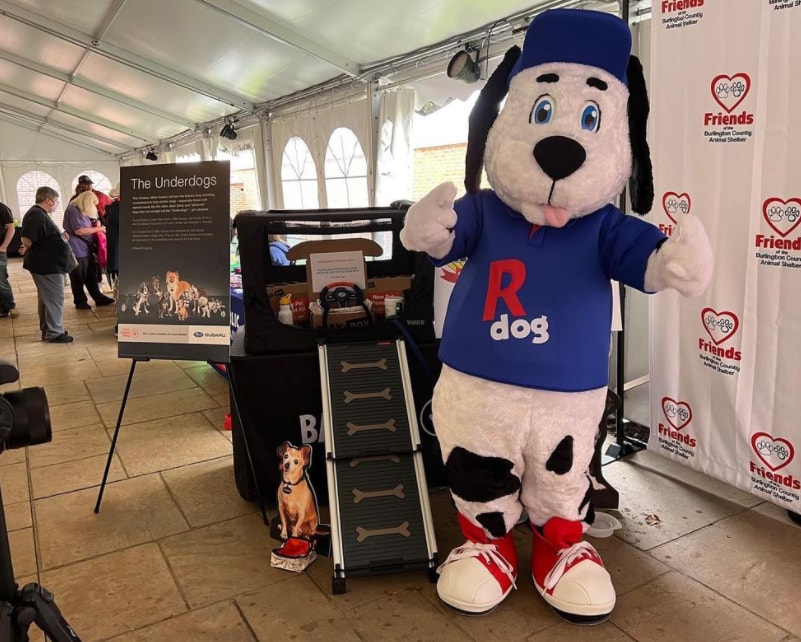 2019 Toys For Tots
Thanks to all our staff members, customers and neighbors who contributed to the 2019 Toys for Tots Campaign. We filled up a big red F-150 and had some overflow too! Our Dealership was honored to have Cpl Mesa and Cpl Gutierrez, representing the Marine Corps, visit our showroom.
Sharsheret

Another local charity we donated to is Sharsheret.

Sharsheret, a national non-profit organization, improves the lives of Jewish women and families living with, or at increased genetic risk, for breast or ovarian cancer through personalized support and saves lives through educational outreach.  While our expertise is in young women and Jewish families as related to breast cancer and ovarian cancer, Sharsheret programs serve all women and men.
Kisses For Kyle Foundation
Here at Miller, we work with local charities all year long and donate to help them with their cause.
 The Kisses for Kyle Foundation offers a variety of services to families fighting childhood cancer in the Delaware Valley. Often, a child's cancer diagnosis will leave a parent deciding between working to pay their bills and focusing on their child's care. It can be impossible for working parents to be there to take them to doctor's appointments and medical tests, and to comfort them through surgeries, chemotherapy, and radiation. Taking a leave from work can lead to unexpected financial concerns and cause undue stress during an already difficult time. They provide financial assistance to help with bills, including, rent and mortgage, car payments, utility bills, travel expenses, wigs, and food. In addition, they also cover funeral expenses as needed. They also organize activities and invite families to participate in local events and parties, such as free entry to a children's gym. They are pleased to host and attend parties to celebrate the successful completion of treatment.